Diamond Drilling & Sawing
Diamonds are the toughest natural material in the World and can drill through almost anything!
In addition to the strength created by diamond drill bits, there are minimal vibrations whilst being used, dust is also kept to a minimum with the use of vacuums and water to ensure as little disruption to the project environment.
The MD has over 25+ years experience in concrete structures and remedial works and uses the latest modern equipment to complete an array of works. You can be certain Bishop Ltd has the experience and tools for your commercial or residential diamond drilling / sawing and associated works projects.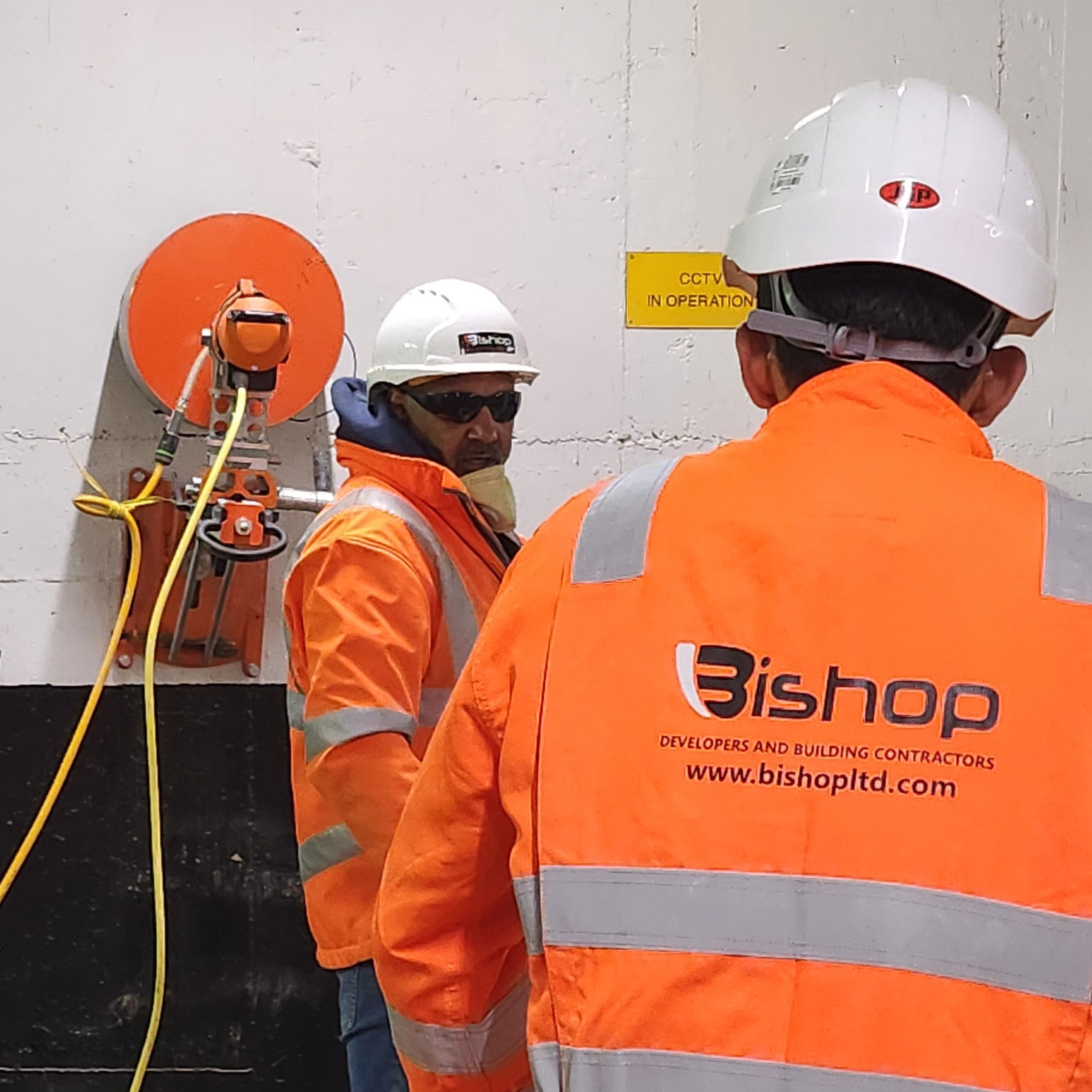 DRILLING & SAWING SERVICES
(not exhaustive list):
Diamond Drilling/Sawing & Associated Works
Rock Drilling
Bursting
Wire Sawing
Road Sawing
Flush Sawing
Crunching
Pile Cropping/Bursting
Dust & Water Control
Every project we undertake is professionally planned and project managed to ensure a smooth delivery, on time and within budget.