A lottery funded project.
Abney Park cemetery is described as one of the "Magnificent Seven" cemeteries in London.
The Grade II listed chapel was built by William Hosking and is the oldest surviving non-denominational chapel in Europe.
Our carpenters were thrilled to receive this challenging project and got stuck in to cutting and forming the new vaulted ceiling on site, whilst being careful to match the shape to the original Gothic arch. They starting by reinsulating and repairing existing rafters and bracing them before adding a layer of acoustic concealment fabric and finishing by installing 22mm European oak battens we see today. Magnificent!
In addition to this we also replaced the bespoke oak doors to the chapel entrance.
…
Read More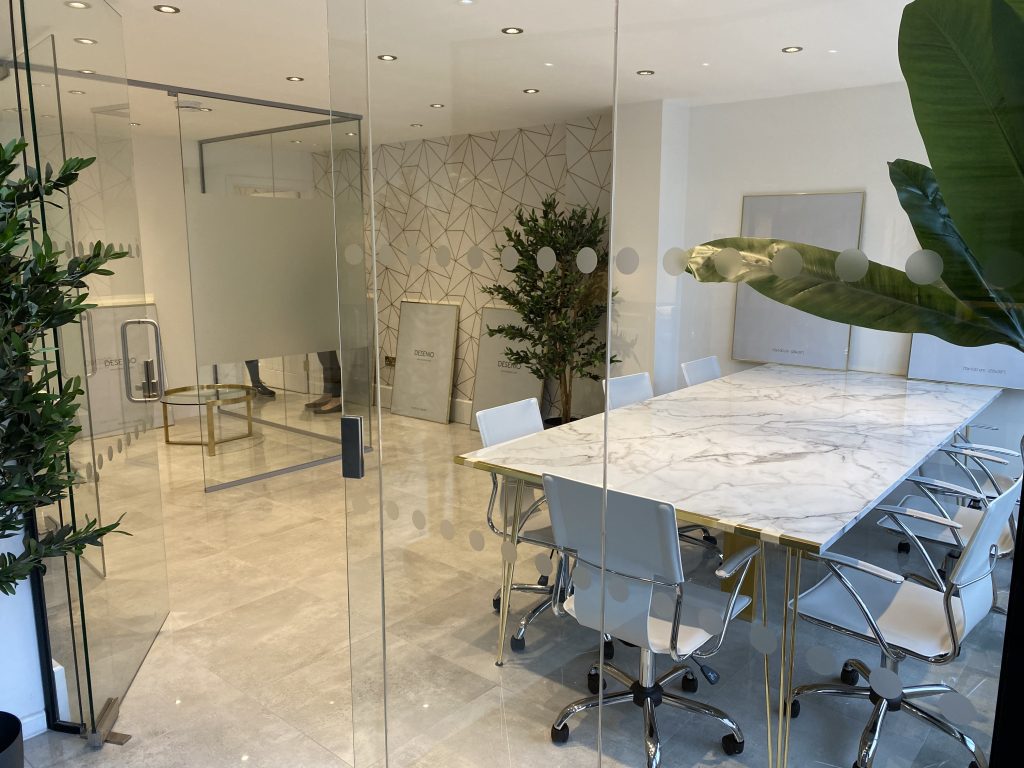 Strip-out, Carpentry, Electrics and Decoration package.
We completely stripped out this office to create a brand new modern workable space.
Speed was important as the Client wanted it completed in 10 days. We met this deadline!
The office required complete rewiring of the electrics, with new power points and spot lights to suit the new layout, we also had to custom build the directors desks and board room table as delivery dates for furniture was outside of the 10 day deadline. We included a new swanky glass office with frosted privacy detail to both the internal office and front windows. Bespoke storage cupboards were built in a very awkward alcove in the rear and  a new fitted kitchenette. The office was painted, both inside and out and final details checked. The Client was very impressed with the result and our commitment to their deadline.
…
Read More